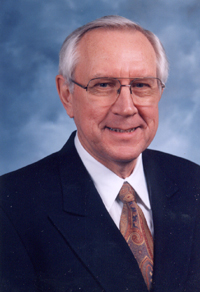 ALCM member Mark Bangert died on Sunday evening, February 12th. He went to the emergency room because of a problem with new medication. In the course of testing it was discovered that he had a twisted colon. He had surgery on Friday which was successful, but because of other health issues his body was not strong enough to recover. Kristi abided by his wishes not to prolong his life.
Please keep Mark's family and friends, and especially Kristi, in your prayers. Cards can be sent to:
Kristi Bangert
811 W 15th Place #808
Chicago, IL 60608
Published obituary:
Mark P. Bangert, died on Sunday, February 12, 2023, after a brief hospitalization. He was a pastor, professor, musician, husband, father, grandfather, and great-grandfather.
Mark was born in 1938 in Sheboygan, WI to Martin and Lonella Bangert. He was the youngest of three children growing up in a family whose lives revolved around music, especially church music, and service to the church and to the world.
He graduated from Concordia Seminary, St. Louis, MO, and was ordained in 1965. He served congregations in Illinois and Missouri and taught at Concordia Seminary, St Louis, and Christ Seminary-Seminex before joining the faculty at the Lutheran School of Theology at Chicago (LSTC) in 1983. He earned his MA and PhD from the University of Minnesota. He was an accomplished musician and published widely in the area of church music. At the time of his death, Mark was writing a book on Martin Luther and music, A Divine and Most Excellent Gift.
Mark was the John H. Tietjen emeritus professor of pastoral theology: worship and music at LSTC where he taught courses in worship and music, served as dean of the chapel and director of the LSTC Chorus. In addition, he was parish choir director and Bach Choir Artistic Director and scholar in residence at the Evangelical Lutheran Church of Saint Luke, Chicago. While one of his great passions was Bach's music, he tuned his knowledge of liturgical studies to include issues of culture and worship and the place and meaning of music in worship. His interest in ethnomusicology took him to Tanzania, Zimbabwe, Manila, Bali, Thailand, and India.
Mark and his beloved wife Kristi were married in 1985. She was the love of his life and survives him along with his dear children Gretchen Bangert (Michael Feldmann), Rachel (Timothy) Smith, and Christopher (Suzanne) Bangert, and stepchildren Sara (Patrick) Church and Jessica (Derek) Vogler; 14 grandchildren and two great grandchildren. Mark was preceded in death by his parents, sister Elsa (William) Fischer, brother Martin (Carol) Bangert, and stepdaughter Martha Carr.
A funeral service will be held at 2:00 pm on Saturday, March 4, 2023, at Holy Trinity Lutheran Church, 1218 West Addison Street, Chicago, IL 60613, with a reception following. There will be no visitation. In lieu of flowers, memorial gifts may be made in Mark's name to the music program at Holy Trinity Lutheran Church or to the scholarship fund of the Association of Lutheran Church Musicians, 810 Freeman Street, Valparaiso, Indiana, IN, 46383.